Client
Noemia d.o.o., Baška Voda, Croatia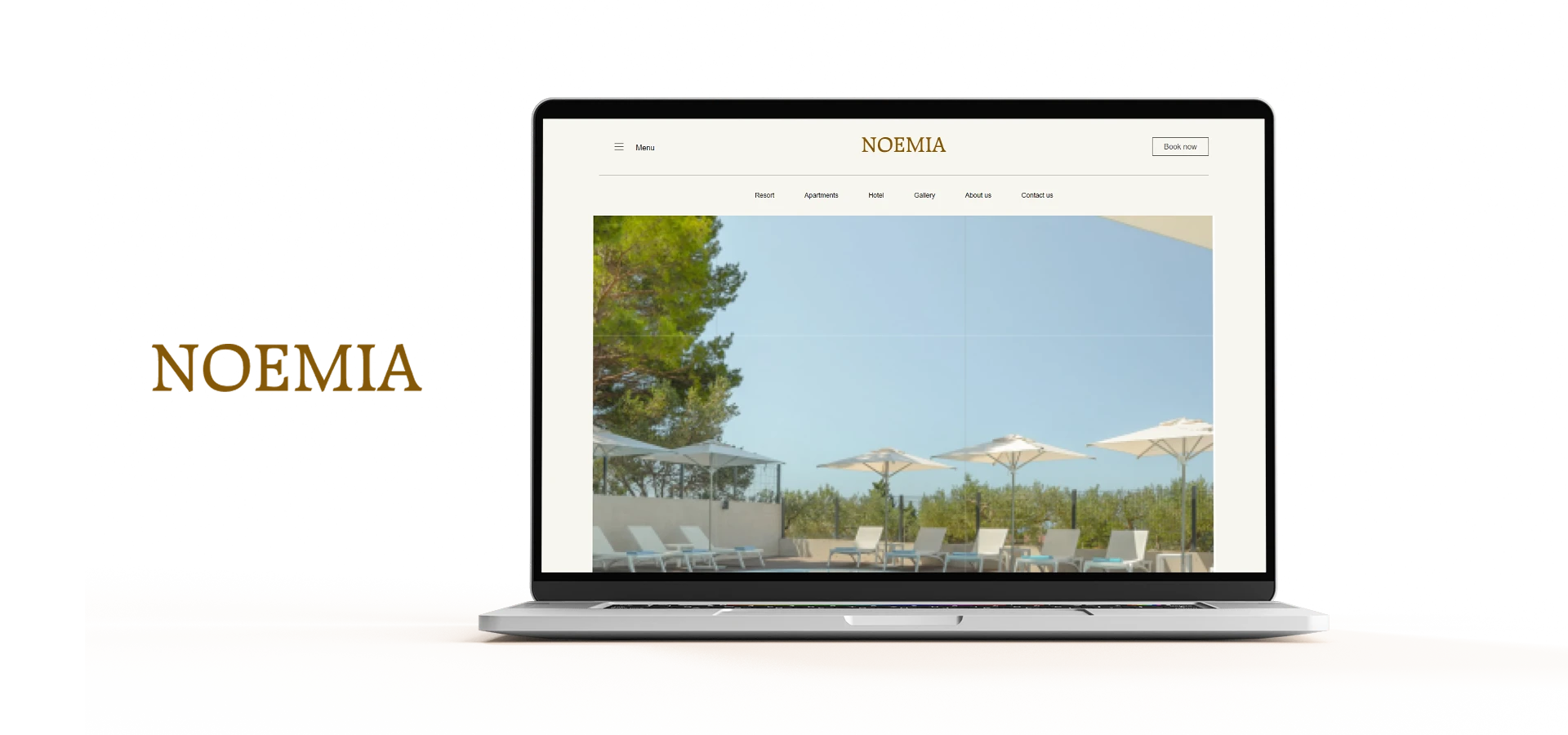 We have created websites for the hotel, apartments and resort Noemia with great pleasure
Website development project. Website development projects can be really simple and we consider them the easiest in terms of complexity. Websites are most often created based on ready-made design templates and even ready-made programming code or through various tools that do not even require programming.
This website is the complete opposite. Every element is hand drawn, every class is written by hand. Unique in every way. Was it necessary? It was not. Is it an indicator of prestige and a presentation of our possibilities - yes, it is.
Even SEO is written directly into the code in the broadest possible way.
The design is drawn in a clean way with an emphasis on the mobile version, as modern web systems should be. The photo galleries are unique and no two are alike. Speaking of galleries and photos - even the photos are completely made for the purpose of creating websites.
The entire booking system is connected to the Phobs system for carefree flow and synchronization of reservations with other channels.
The Noemia websites are actually three in one and cover the client's entire tourism portfolio. Hotel, resort and apartments. One detail further enriches the whole picture. and that is the content part of the website that suggests guests what to do during their stay in several categories; the destination itself, wellness and spa, activities and the gourmet part.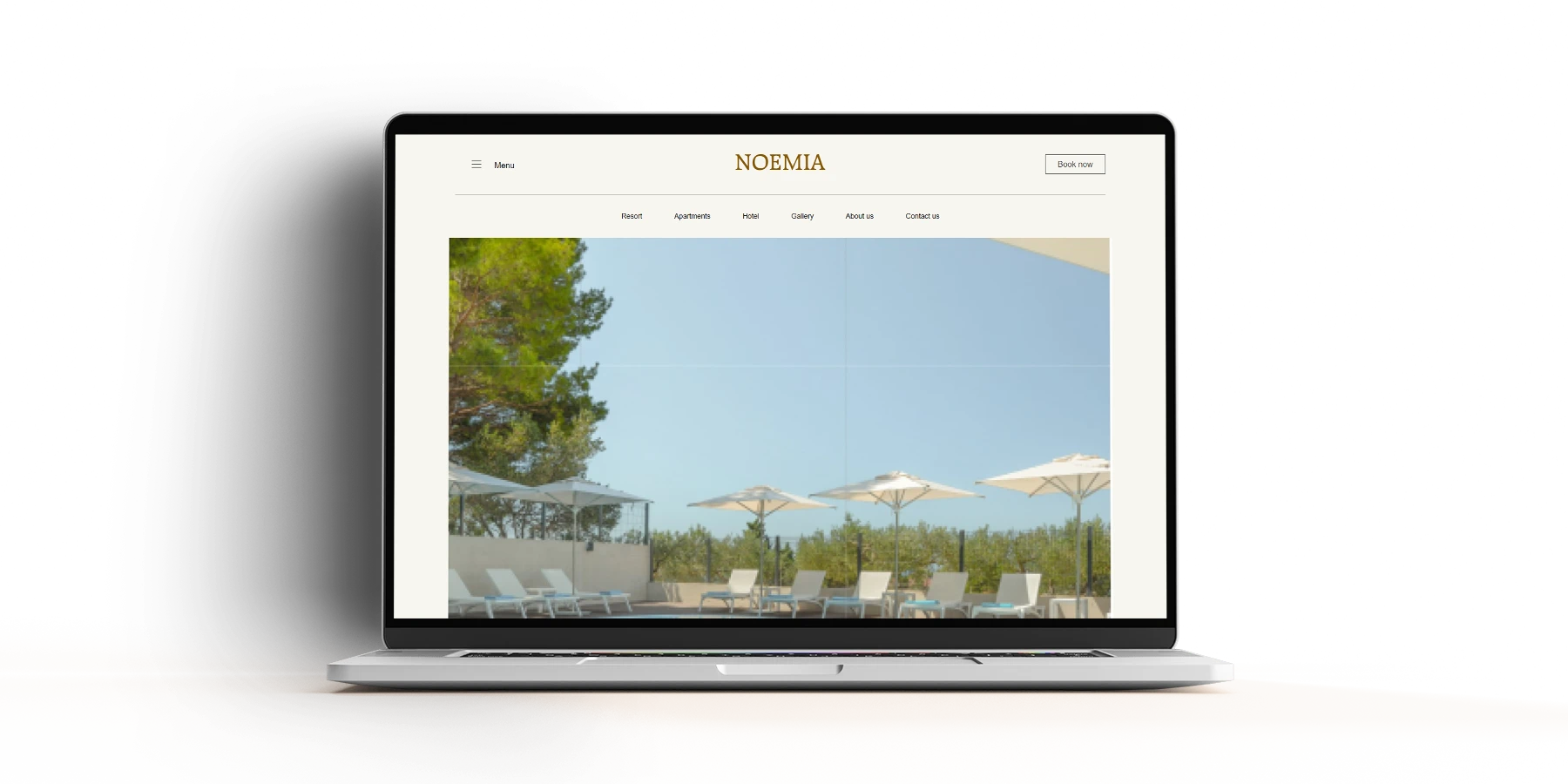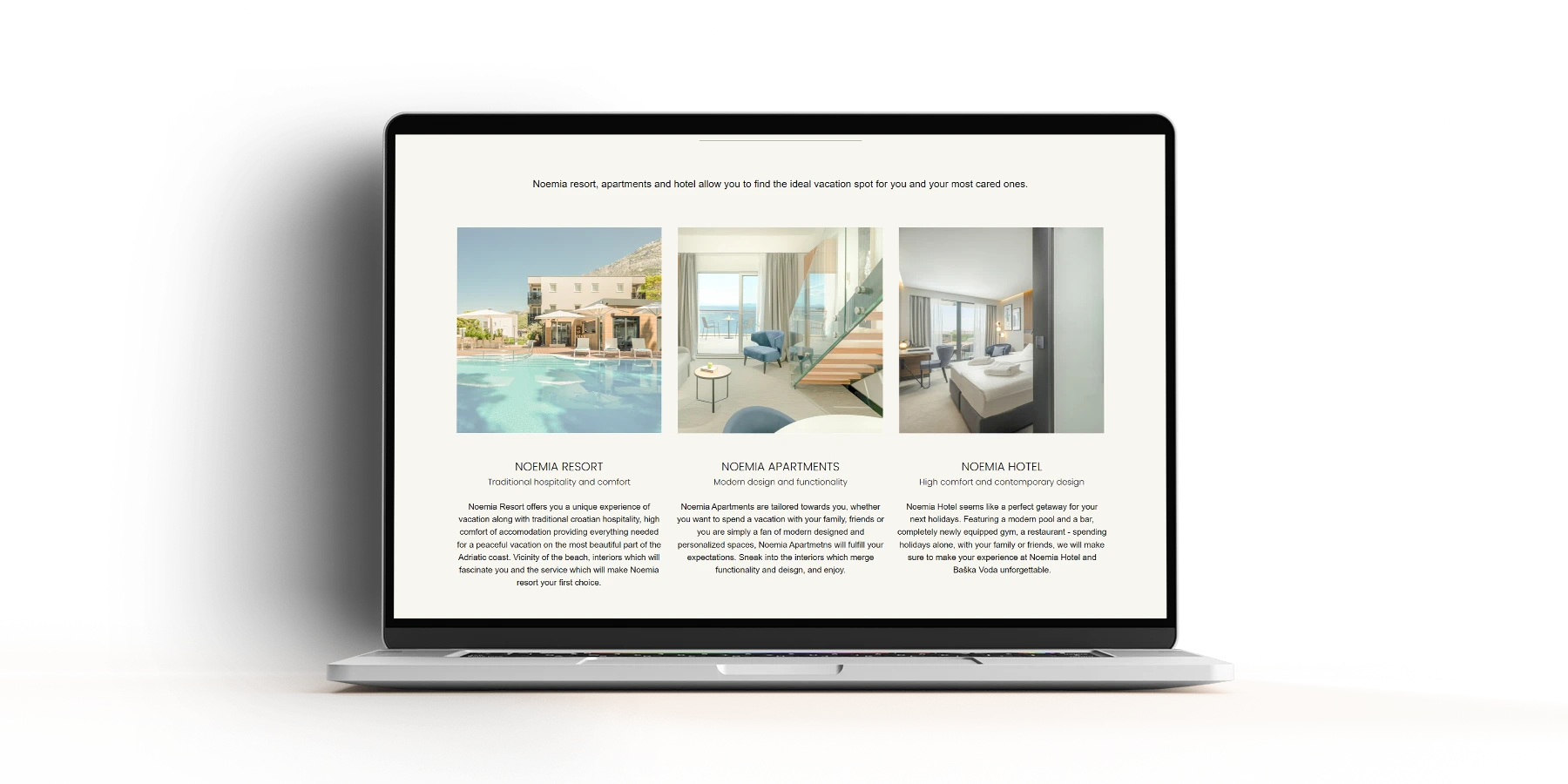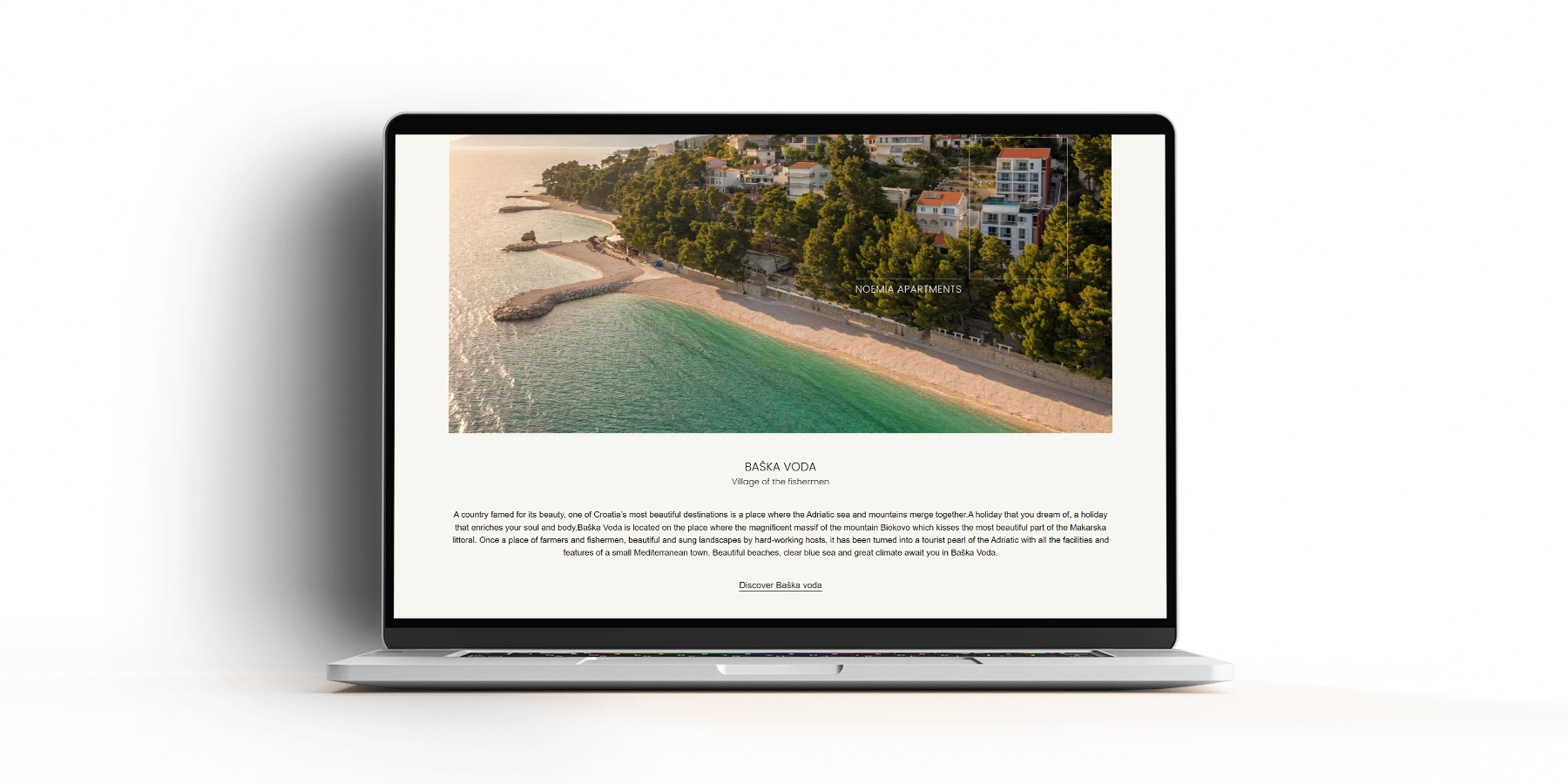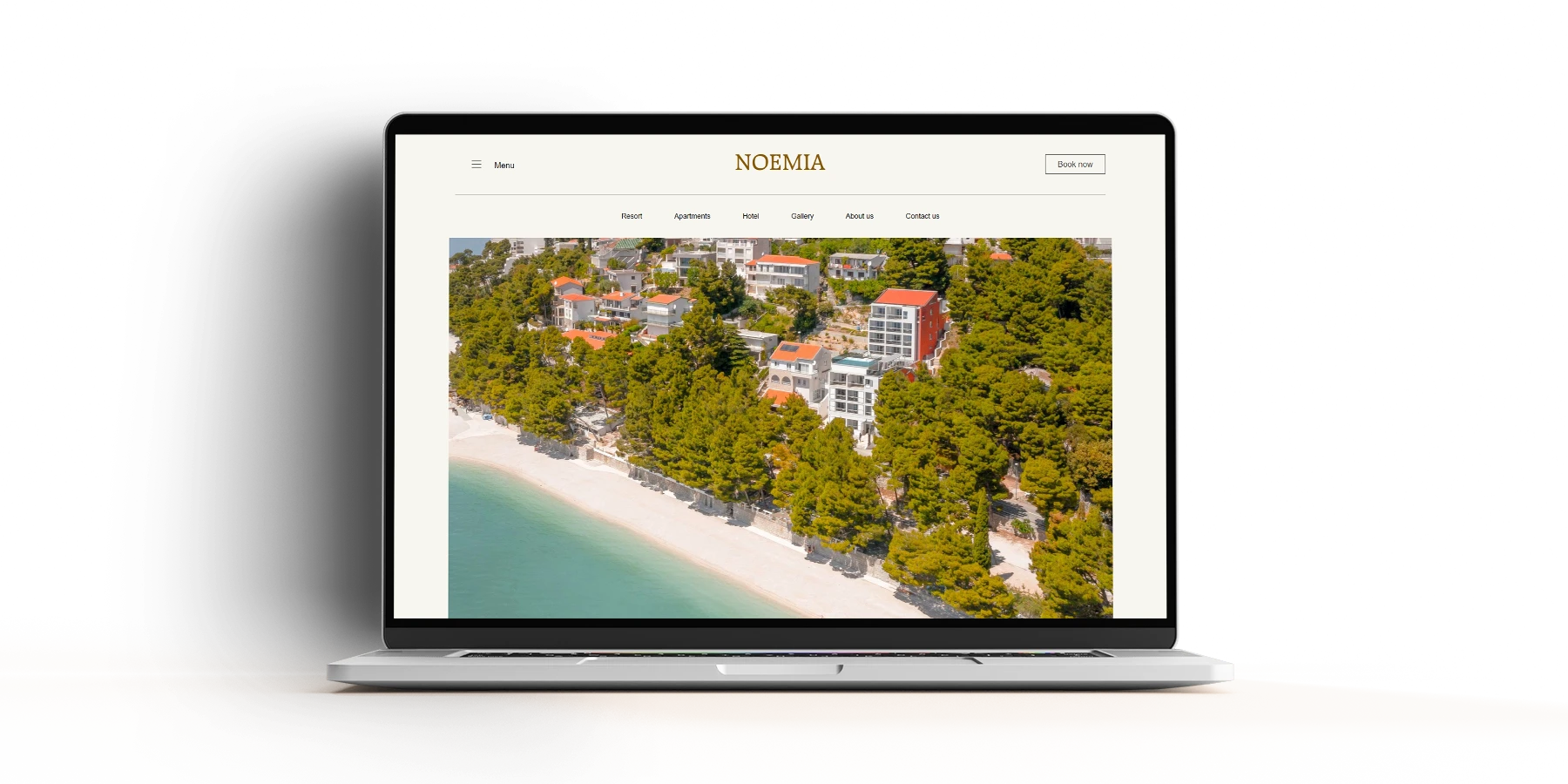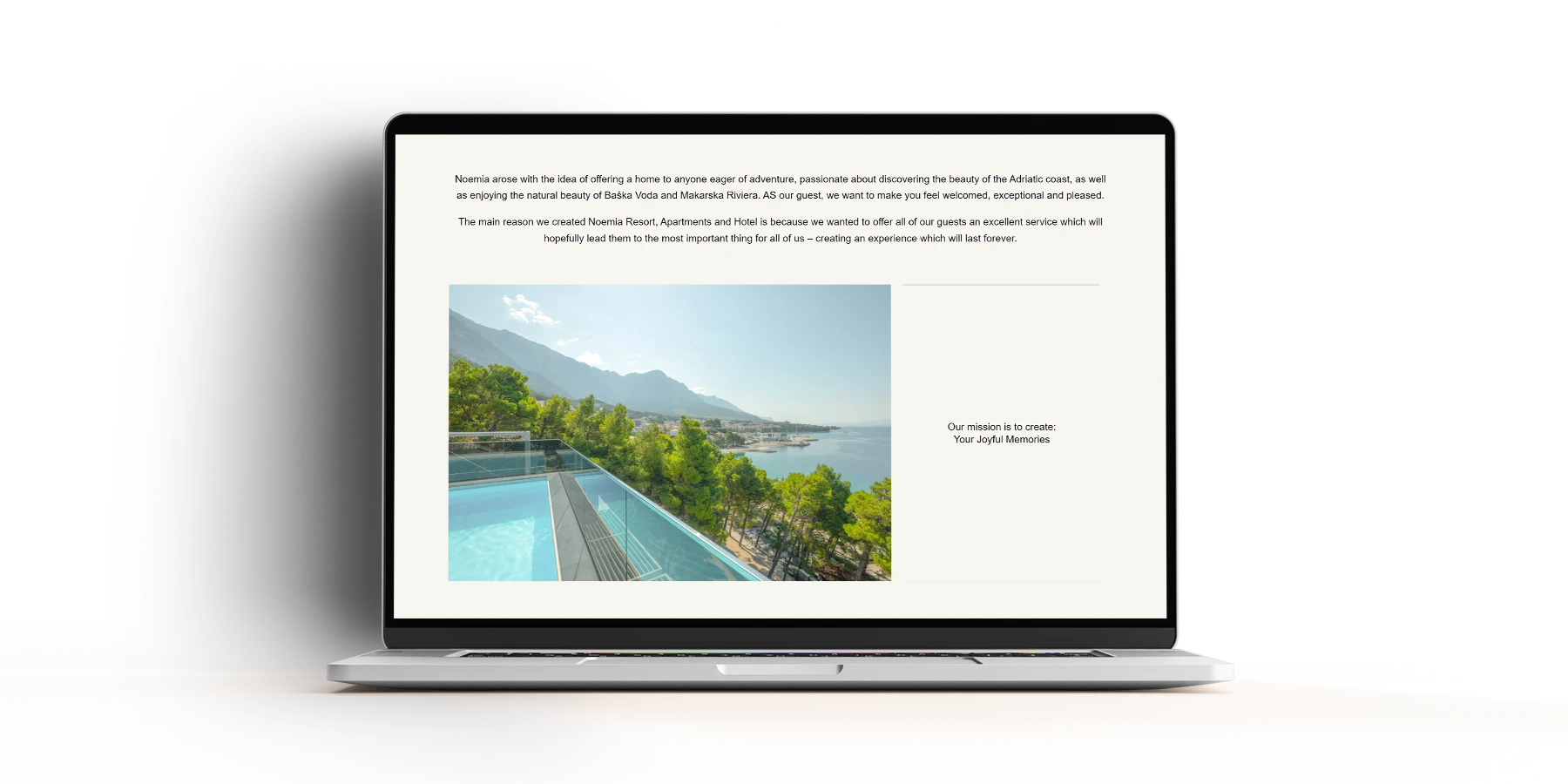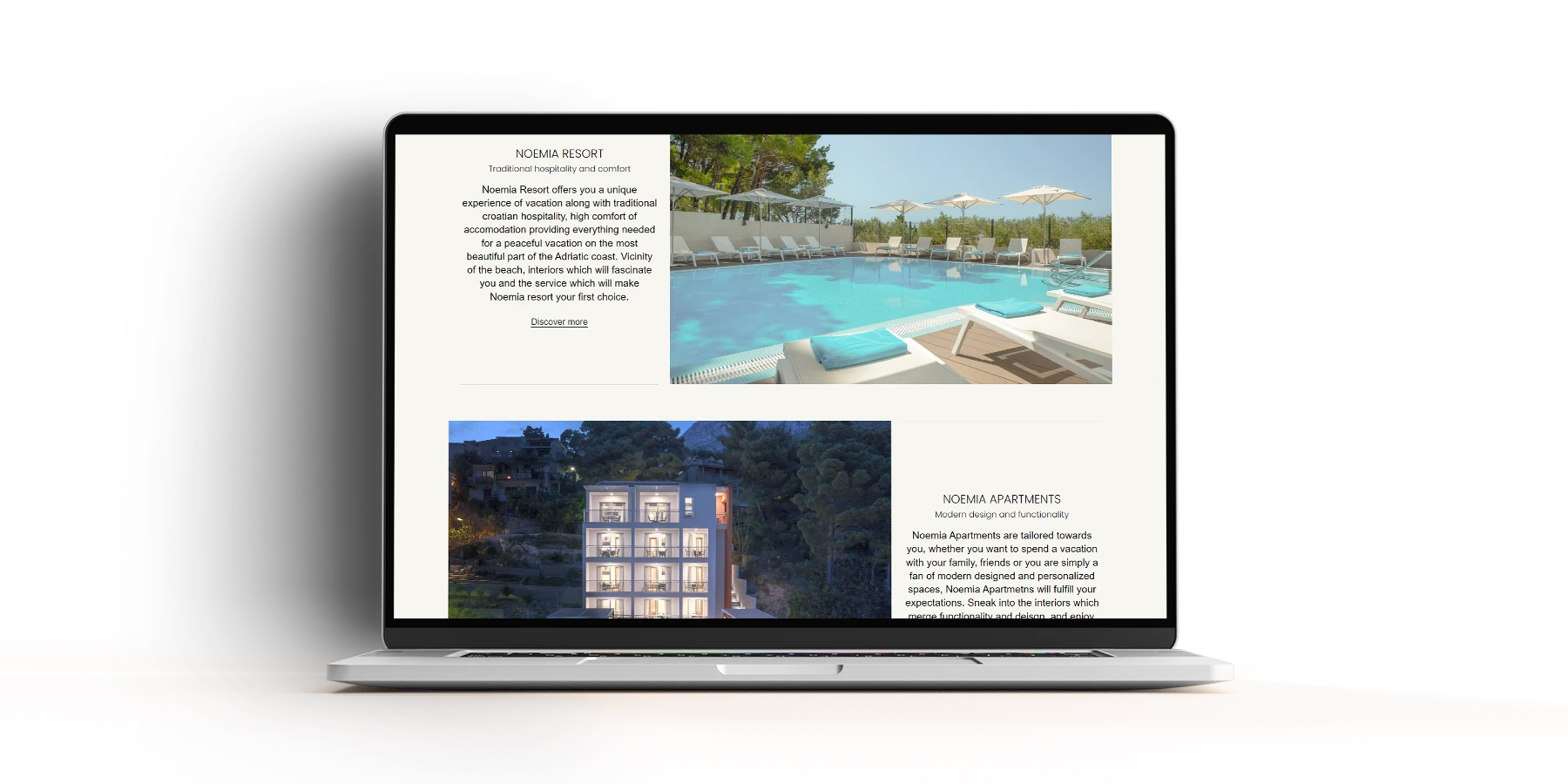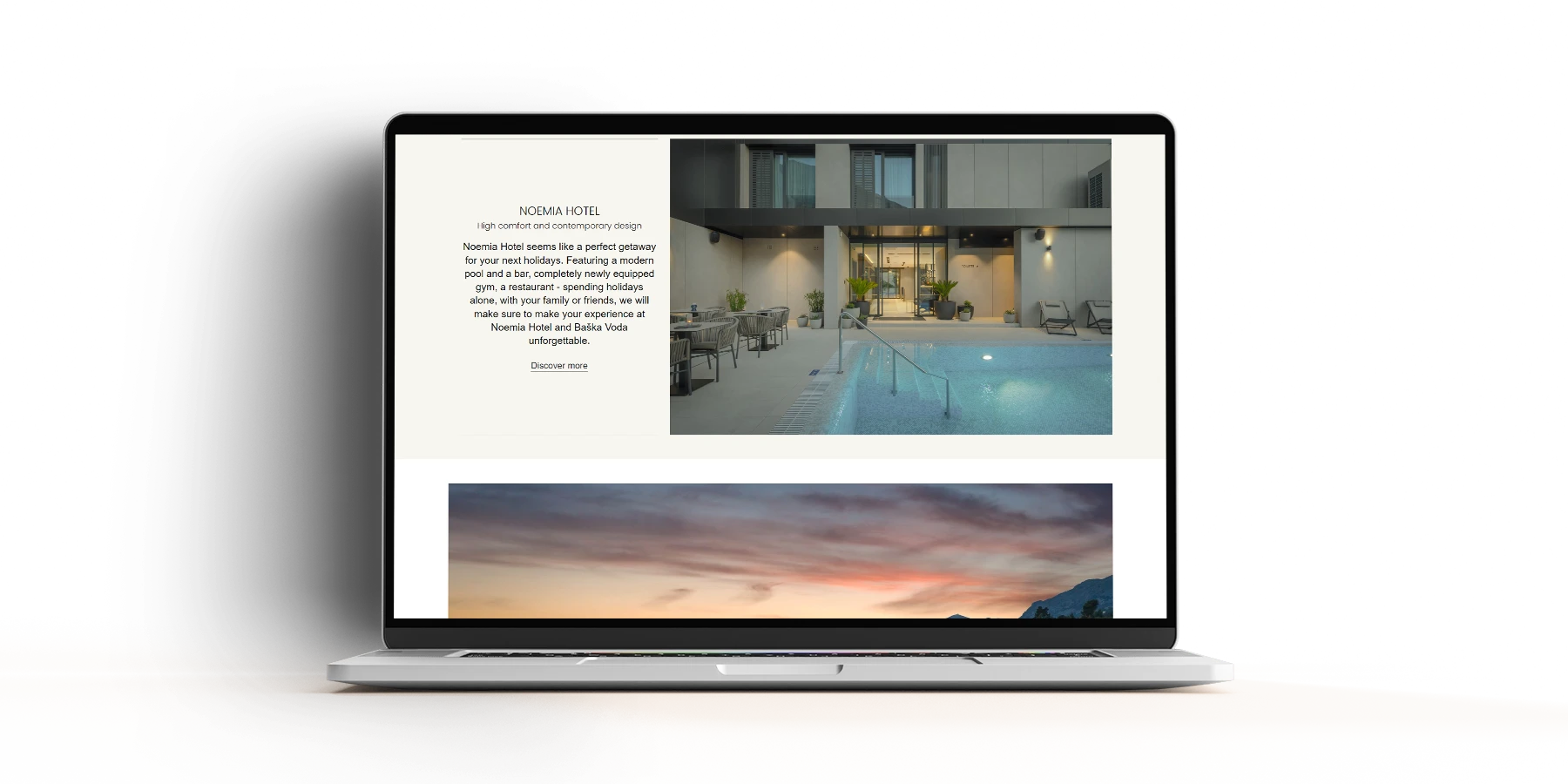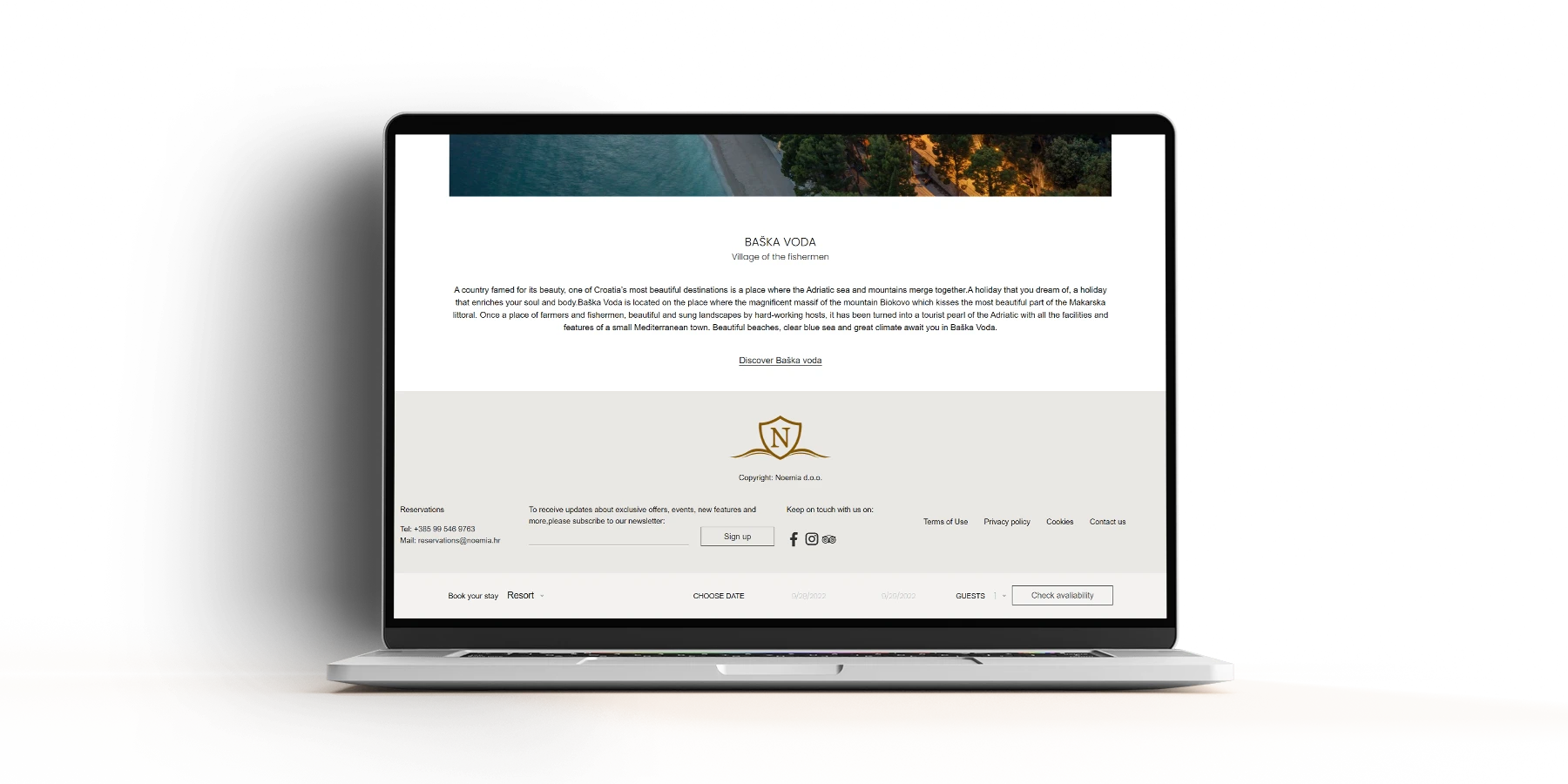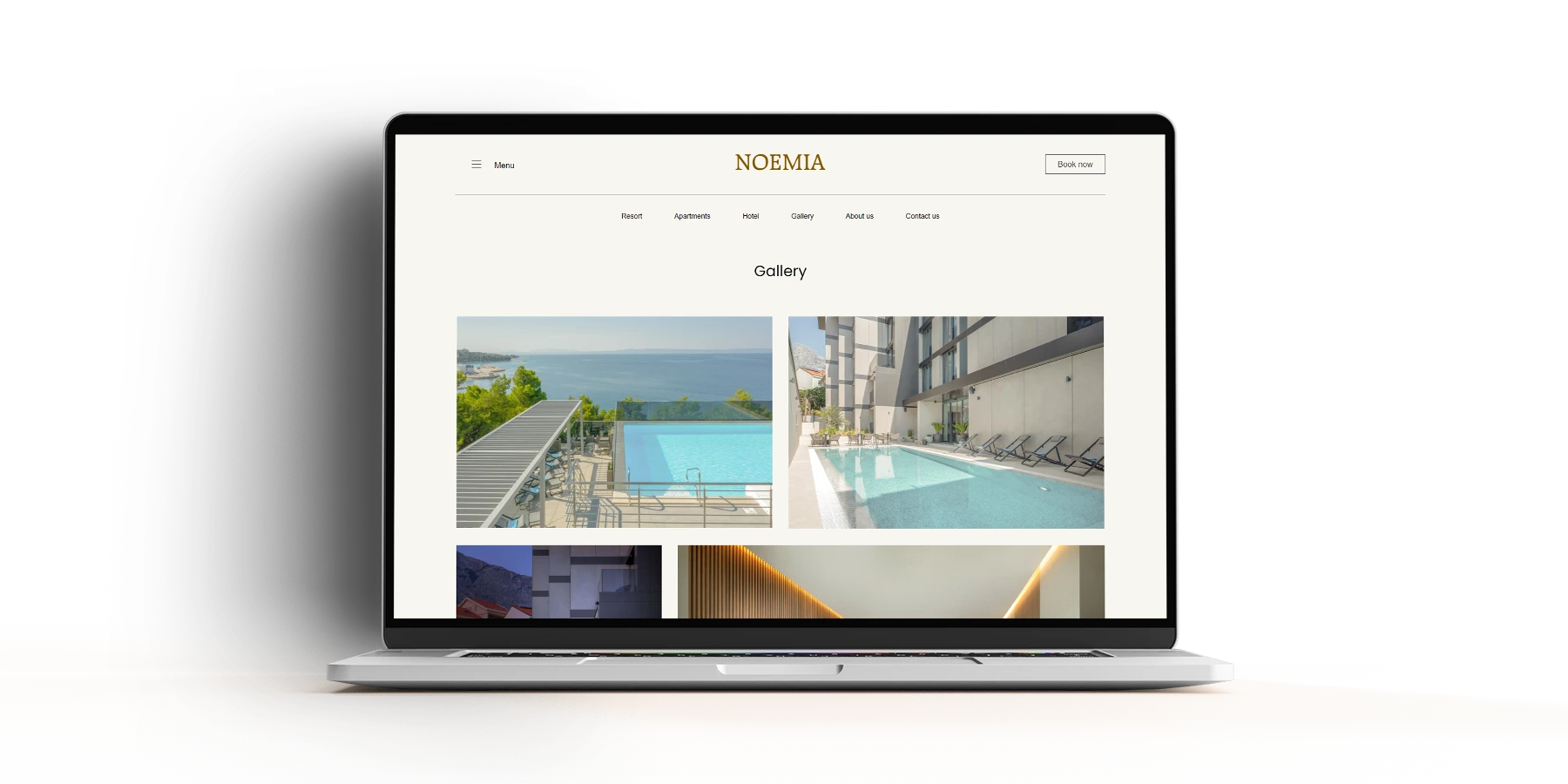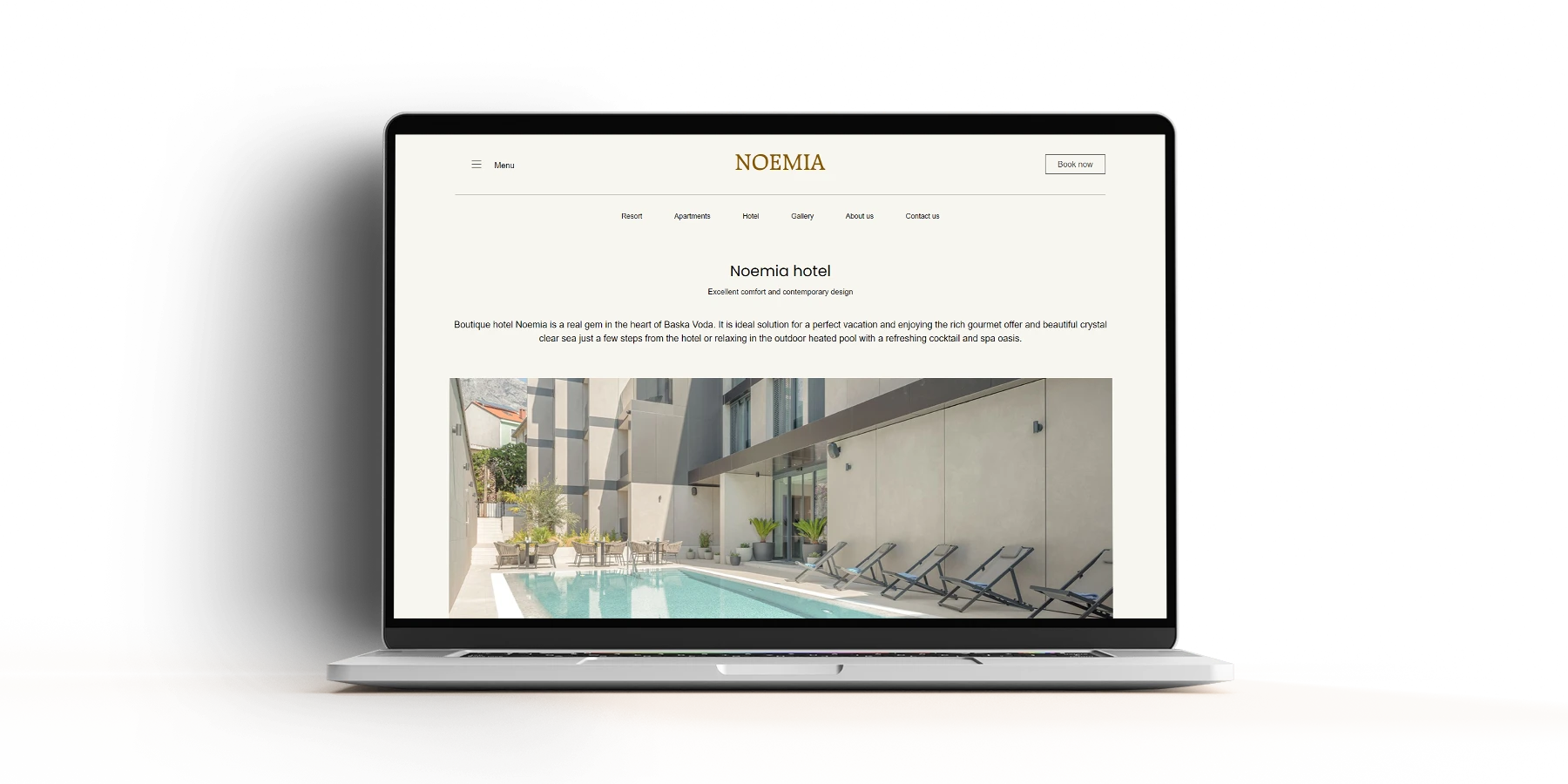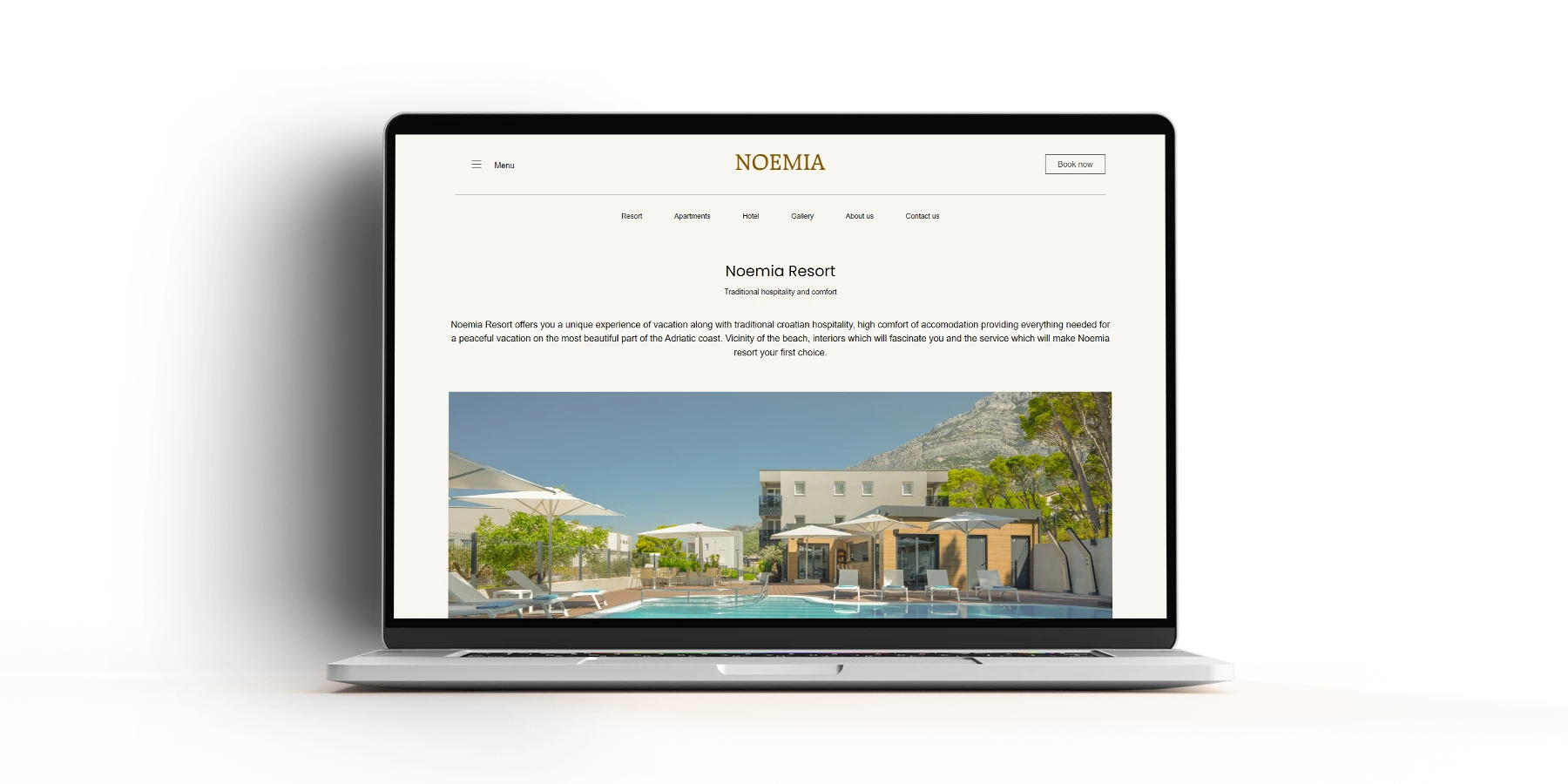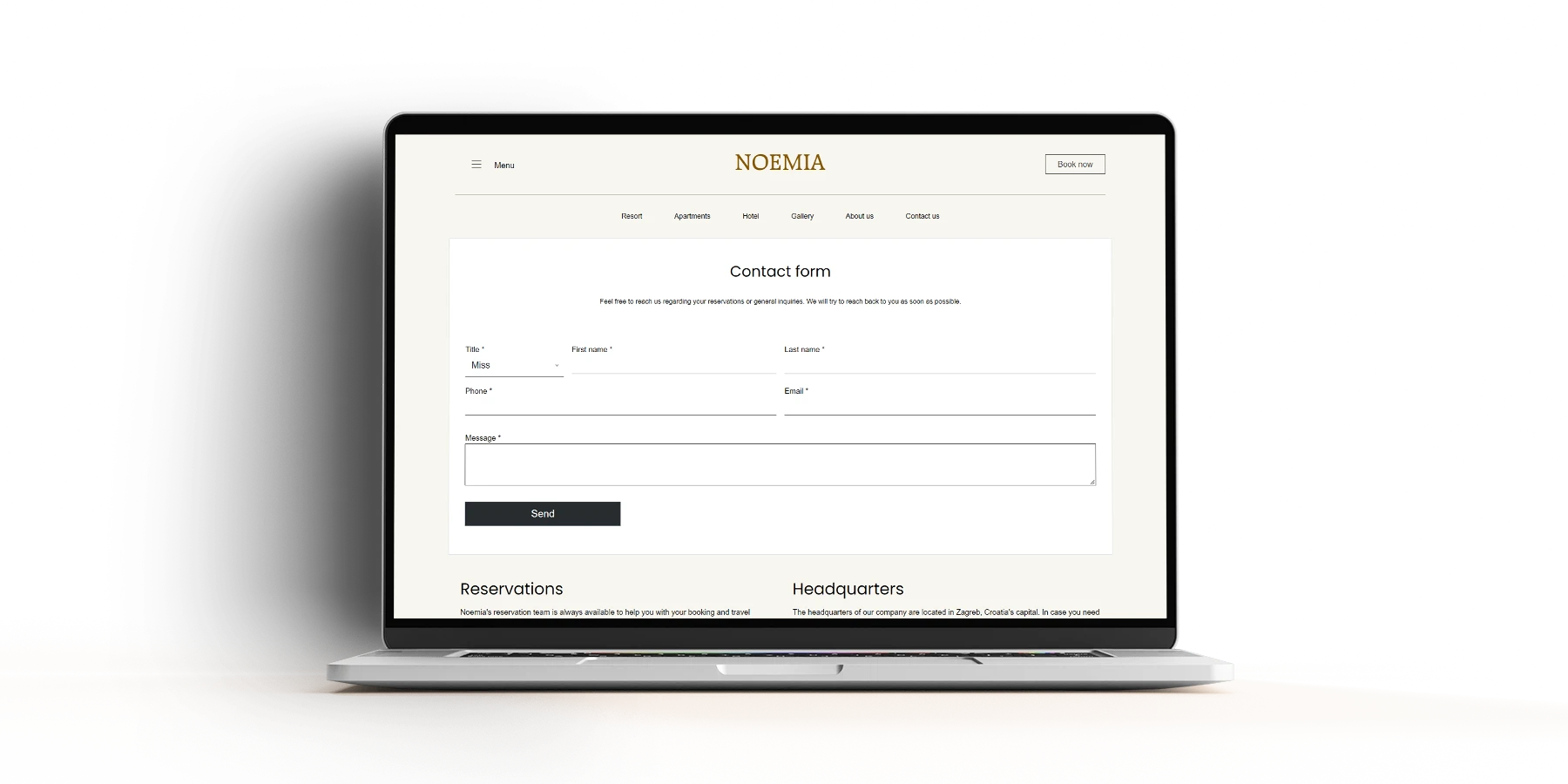 Projects from the category