Web Shop Development: Your Path to an Online Store.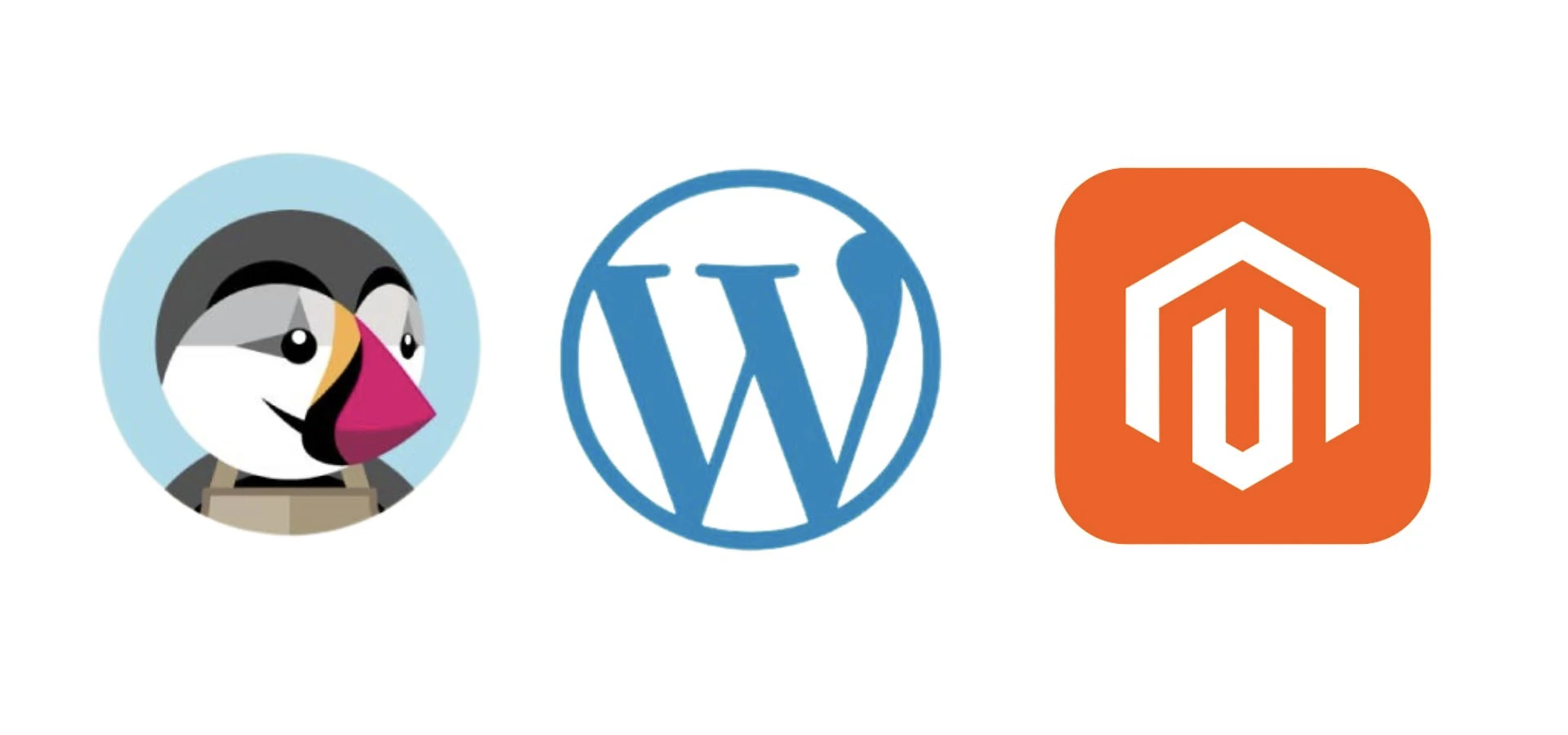 This blog article describes how to create a web shop using popular free platforms such as WooCommerce, Magento, and PrestaShop. Through steps that include platform selection, design, product setup, payment methods, testing, and launch, this guide provides everything you need to start an online store..
Starting an online store has never been easier. Thanks to free web shop building tools, anyone can now build an online platform to sell products or services. In this article, we will guide you through the basic steps of creating a free web shop that is actually not one.
1. Choosing the Right Platform
The first step in creating a web shop is choosing the right platform. There are several free options on the market, including WooCommerce, Magento, PrestaShop, etc.
WooCommerce
WooCommerce is a very popular eCommerce platform, especially for WordPress users.
Here are some pros and cons of using WooCommerce:
Advantages of WooCommerce
Integration with WordPress: WooCommerce is actually a plugin for WordPress, so it is perfectly integrated with the most popular content management platform. This means that you can take advantage of all the functionality of WordPress while running your web shop.

Flexibility and Customizability: WooCommerce allows you to customize almost every aspect of your online store, including products, taxes, shipping, and more.

Large selection of themes and plugins: There are a large number of free and premium themes that are designed specifically for WooCommerce. There are also thousands of plugins that you can use to expand the functionality of your web shop.

Easy to use: If you are already familiar with WordPress, WooCommerce will not be difficult to learn. Adding products and inventory management is very easy.
Disadvantages of WooCommerce
Can be expensive: Although WooCommerce itself is free, you will need to pay for hosting, domain, SSL certificate, some themes and plugins. This can significantly increase the cost.

Technical Knowledge Required: Although WooCommerce is relatively easy to use, you will need some technical knowledge if you want to customize your store or troubleshoot issues.

Maintenance: Like any WordPress plugin, WooCommerce requires regular maintenance. You will need to update the plugin and themes regularly to ensure the security and stability of your store.
If you're already familiar with WordPress and want a powerful, customizable eCommerce platform, WooCommerce could be a great choice.
Magento
Magento is another popular eCommerce platform that is known for its robustness, flexibility and scalability. Here are some pros and cons of using Magento:
Advantages of Magento
Robust functionalities: Magento is equipped with all the tools and functionalities you need to start and grow an online store. It offers complex product management options, design customization options, third-party integration, SEO functionalities, and more.

Scalability: Magento is designed for scalability. Whether you plan to sell a dozen products or thousands, Magento can support your growth.

Flexibility: Magento is open source, which means you can customize it however you want. If you have the technical knowledge, you can do almost anything with Magento.
Disandvantages of Magento
Complexity: Magento has a steep learning curve and can be quite complex for non-technical users. While it provides a lot of advanced functionalities, it also means that it takes more time and effort to set up and manage.

Price: Although there is a free version of Magento (Magento Open Source), you have to pay for many functionalities. Additionally, hosting for Magento can be more expensive than other eCommerce platforms as it requires more resources.

Requirement for technical support: Due to its complexity, you will often need technical support or a developer to set up, customize and maintain your Magento store.
Overall, Magento can be a great eCommerce platform for large stores that plan to grow, have access to technical support, and can handle more costs. But for smaller stores or those just starting out, it might be better to consider a simpler platform like WooCommerce or Shopify.
PrestaShop
PrestaShop is another open source platform for creating online stores. Due to its affordability and user-friendliness, it has become a popular choice among small and medium-sized enterprises. These are some advantages and disadvantages of PrestaShop:
Advantages of PrestaShop
User-friendliness: PrestaShop is known for its intuitive user interface. Creating and managing a store is relatively easy, which is ideal for beginners or small store owners.

Customizability: PrestaShop offers a large number of plugins and themes, allowing you to customize the look and functionalities of your web shop.

Multilingual: PrestaShop supports multiple languages out of the box, making it great for international stores.
Disadvantages of PrestaShop
Limited functionalities: Although PrestaShop offers the basic features necessary to run a web shop, some more advanced features, such as complex SEO options or inventory management, may not be available without additional modules, which can be expensive.

Support: Since PrestaShop is a free tool, its official support may be limited. If you run into problems, you may need to rely on forums or pay for professional help.

Performance: Some users have reported that PrestaShop can be slow if you have a large number of products or if you use many plugins.
All in all, PrestaShop can be a good choice for small to medium-sized stores looking for a simple, customizable eCommerce platform. However, large stores or those looking for advanced functionalities may need to consider more robust options like Magento or some custom web stores.
2. Choice of design
Once you've chosen a platform, the next step is to choose a design for your store. Most free platforms come with tons of templates that you can use and customize to suit your needs.
3. Product placement
Now that you have your platform and design set up, it's time to set up your products. Most platforms allow easy uploading of images, descriptions, prices and other product details.
4. Setting the payment method
In order to be able to sell products, you will need to enable payment methods for customers. PayPal, credit cards, bank transfer, and other options are usually available on most platforms.
5. Testing and launch
Before you launch your web shop, it is important to thoroughly test it. Check that everything is working properly, that all links are correct and that all products are displayed correctly.
Creating a free web shop is a simple process that anyone can do. If you have a product or service you want to sell online, don't wait!
If you don't have the technical knowledge or time to create your own web store, but you are ready to invest a certain amount of €, there are a number of professional services that can help you. Creating a web shop by an expert can be useful in several ways:
Quality Development: Professionals are familiar with the best practices for creating a web store and can help you create a store that is optimized for sales. They will make sure your store looks professional and is easy to use.

Customization: When you work with a professional, you can customize your store to your specific needs. Whether you need unique functionality or want your store to look unique, professionals will be able to meet the requirements.

Time: Creating a web shop can be time-consuming. If your time is precious, hiring an expert can be cost-effective.

Support: When you create a web shop with the help of a professional service, you often get technical support and maintenance. Someone will be available to solve problems or update your web shop when needed.
6. Conclusion
Creating a free web shop using free tools can be an attractive option for many people who want to start their online business.
However, it is important to keep in mind that free tools are not always the best option. Here are a few reasons why:
Limited Customization Options: Free tools often have limited options to customize your website's appearance and functionalities. This means that you may not be able to achieve the desired design or implement specific features that you need for your web shop.

Lack of Professionalism: Free tools often have their own logos, ads or branding embedded on your website. This can detract from the professional look of your web shop and reduce customer confidence.

Limited storage space: Free tools usually offer limited storage space. If you plan to sell a large number of products or have a large user base, you may quickly exceed these capacities.

Limited support and security options: Free tools usually provide limited customer support and have fewer security features compared to paid solutions. If you run into problems or security threats, it can be harder to get help or fix them.

Site Speed: Free tools often use a shared hosting environment that can be slow or overloaded. This can result in your website loading slowly, which can negatively impact user experience and result in lost sales.
Although free tools can be a good option for beginners or those on a budget, it's important to consider all of the factors listed before making a decision.
When you are looking for a professional service, it is important that you are well informed. Check out their portfolio, ask for references and check their reviews. Also, remember to ask clear questions about what is included in the price, to avoid any hidden costs.
If you already have a web shop and you are not satisfied with its performance, design, functionality or other aspects, there are different things you can do to improve your situation:
Redesign: If you are not satisfied with the appearance of your web shop, it may be time for a redesign. A new visual identity can refresh your online store and improve the user experience.

Optimization: If your web shop is slow or has other technical problems, optimization may be the answer. This can include improving page load times, improving SEO, removing unnecessary plugins or themes, etc.

Analysis and improvement: Use analysis tools, such as Google Analytics, to better understand how visitors use your store. So you can identify problems and opportunities for improvement.

Adding New Functionalities: You may want to add new functionality, such as advanced product search, product reviews, personalized product recommendations, customer support chatbots, etc.

Hiring an expert: If your problems seem too big to solve on your own, we suggest you hire a RedCode agency that specializes in eCommerce.
Every web shop is unique, so your solution could involve several different approaches. It is important that you constantly test and improve your web shop to ensure the best possible experience for your customers.