Applications, Webshops, Systems and complex IT solutions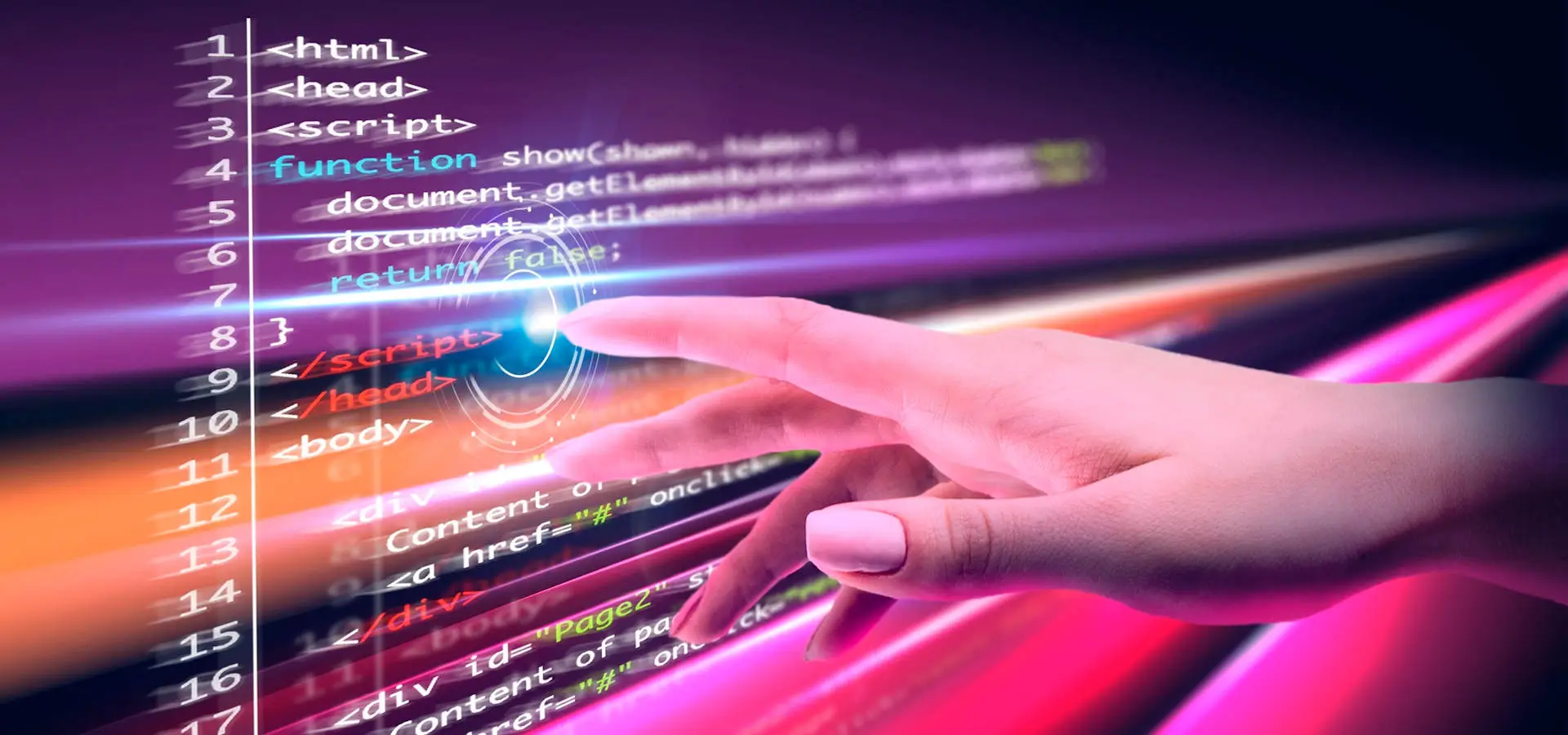 In the world of technology and programming, every project brings with it a unique set of challenges and thrills. In this blog, we would like to share our passion for creating applications, developing webshops, creating sophisticated systems and complex IT solutions. But we'll also talk openly about the aspects of work that sometimes wear us out or cause us frustration. Because, just like in any passion, there are parts that we love more than others. Join us as we openly share what drives us, inspires us, but also what teaches us patience and endurance in this dynamic world of IT.
Problems solving - the essence of our work in the IT industry
What do we really love to do
As the pace of innovation continues to accelerate, problems become more complex, and solutions require greater creativity and expertise. At RedCode, challenges are what motivate us and push us to grow. What we really like to do and what we're the best at!
Software and mobile application development: Creating software solutions and mobile applications that solve specific user problems or business challenges is a real creative skill. Whether it's creating sophisticated algorithms, designing intuitive user interfaces, or integrating with existing technologies, every problem we solve provides an opportunity to grow and develop.
Database Development: Our passion for creating, maintaining and optimizing databases requires constant innovation and problem solving. We strive to provide solutions that ensure data consistency, high performance and security.
Content Management Systems (CMS): Creating custom CMS systems and integrating them with mobile applications are challenges we gladly accept. Each unique need of our clients represents a new problem that we want to solve. The price of a mobile application actually largely depends on the management options - CMS.
Cybersecurity: Cybersecurity challenges are dynamic, just like the technology we use. Creating robust security systems and protection measures provides an opportunity for creative problem solving.
Artificial Intelligence and Machine Learning (Ai + Ml): These advanced technology sectors provide some of the most exciting opportunities for innovative problem solving. Whether we're building systems for predictive analytics, pattern recognition, or recommendations, we're always finding ways to use technology in innovative ways.
Business Analytics Systems: Building solutions that collect, process, analyze, and visualize data requires sophisticated problem solving skills. When working on these projects, we strive to provide deeper insights and better decisions for our clients.
Cloud Computing: Creating scalable, secure and efficient cloud solutions is a complex task, but it is a challenge we also gladly accept. Every project in the cloud is an opportunity to demonstrate our skills and to provide solutions that exceed our clients' expectations.
Our areas of expertise: Designing systems with a clear goal
What we do is well-established, high-quality and with a clear goal
Although we enjoy challenges and complex problems, there are certain areas where we have honed our skills. These areas are our well-worn path, where our expertise and experience come to the fore.
E-commerce solutions: Creating robust and user-oriented e-commerce platforms is something we enjoy. We strive to provide the best possible user experience, optimize conversion rates and integration different payment and logistics systems. Our solutions are easily adapted to mobile devices, enabling users to make a pleasant and simple purchase.
Systems for renters and tourism: Our expertise in this industry allows us to create customized and efficient systems for our clients. We understand the specific needs of the rental and tourism sector, whether it's managing reservations, organizing availability or providing excellent customer support. All our applications are optimized for mobile devices, giving users access to information and services wherever they are.
Accounting and business systems: Designing and creating solutions that make our clients' business easier is one of our specialized areas. Whether it's automating processes, providing deeper insight into financial data, or facilitating collaboration within a team, our solutions are tailored to the specific needs of our clients. The starting point is always our system ArgesERP
Mobile applications: We have developed an efficient process for creating intuitive and powerful mobile applications for various industries. Our mobile applications offer a fluid user experience, scalability and security, while meeting the specific needs of our clients.
Project management systems: Expertise in the development of customized project management systems allows us to create solutions that improve productivity, collaboration and efficiency in our clients' teams.
CRM Systems: We specialize in creating customized CRM systems that improve customer relationships, facilitate follow-up on sales opportunities, and improve internal processes. These systems can be adapted for mobile use, allowing teams to access important customer information anytime, anywhere.
Web Applications: Our team is expert in building fast, scalable and secure web applications that provide users with an outstanding experience. Our web projects are always optimized for all devices, including mobile phones and tablets.
Through years of working in the IT industry, we have been able to hone our skills and create solutions that provide real value to our clients. We're always striving for better, but there are some things we do so well that they've become our routine. With that experience comes expertise and reliability - something our clients appreciate.
Regardless of the specific needs of your business, you can be sure that we will provide a quality solution that exceeds your expectations. Challenges motivate us, but delivering excellence in familiar domains gives us special satisfaction. We look forward to many more years of providing outstanding service to our clients.
Projects we leave to others
We have simply outgrown some things
As specialists in the IT industry, we need to focus on projects that require our specific skills and experience. But this does not mean that we are always the best choice for every project. This is where the importance of understanding which projects to take on and which to leave to others comes into play.
Websites by ready-made themes: These websites often use templates or "themes" that have already been created. While it can be tempting to work on such projects because of their speed and simplicity, we often leave them to others because they don't offer much room for adaptation and innovation.
WordPress Projects: WordPress is an extremely popular website builder, and for good reason. But most WordPress projects do not require in-depth programming knowledge, which makes them perfect for beginners in the IT industry.
Small SEO Projects: Although SEO (Search Engine Optimization) can be critical to the success of a website, many small SEO projects can be successfully completed with minimal technical knowledge.
Maintenance and updating of existing websites: These projects usually do not require much development or innovation, but mostly consist of routine updates and bug fixes.
Creating blogs and personal pages: Creating a blog or personal page is often template-based and does not require much customization or complex functionality. These are projects that can be done relatively easily with basic knowledge of web design and development.
Basic Graphic Design and Image Processing: Although professional graphic design can be complex and require specialist knowledge, basic projects such as image processing, logo creation or creating simple infographics can often be left to professionals with less experience.
Social media management: Social media management for businesses often does not require technical skills, but is essential to the online presence of many organizations. This includes posting content, tracking user engagement, and responding to comments or queries.
Creating and maintaining simple e-stores: Many e-commerce platforms offer ready-made templates and easy customization options that do not require much technical knowledge. These projects can be a good opportunity for less experienced IT professionals.
Ultimately, every project should be tailored to the skills and experience of an individual or team. As experts, we focus on complex and innovative projects that make the best use of our talents, while leaving others projects that are better suited to their skills and experience.